What is an Orenda Pool?
An Orenda pool is one you can happily let your kids and grandkids play in. It's a pool full of water that is managed proactively, without chemical conflicts, and without harmful long-term byproducts. Essentially, we want you to have the purest water possible with the fewest chemicals possible.
The Orenda Program respects the nature of water, and uses a minimalist approach to treating it. We teach pool owners and operators what water wants, and how to obey the laws of physics that apply to it.
Our professional-grade, eco-friendly products facilitate maintenance and reduce common problems, and our proactive approach minimizes chemicals abuse. The result is stunning water quality.
We empower people who treat water with free industry-leading tools like The Orenda Calculator™, and free educational resources like Orenda Academy™, our blog, help center, and the Rule Your Pool Podcast.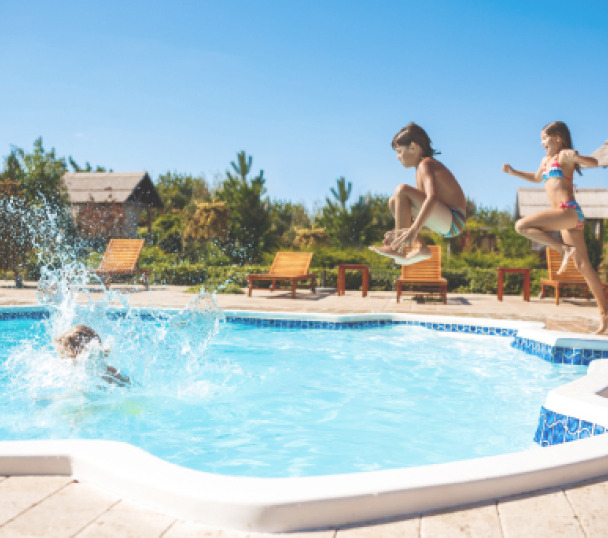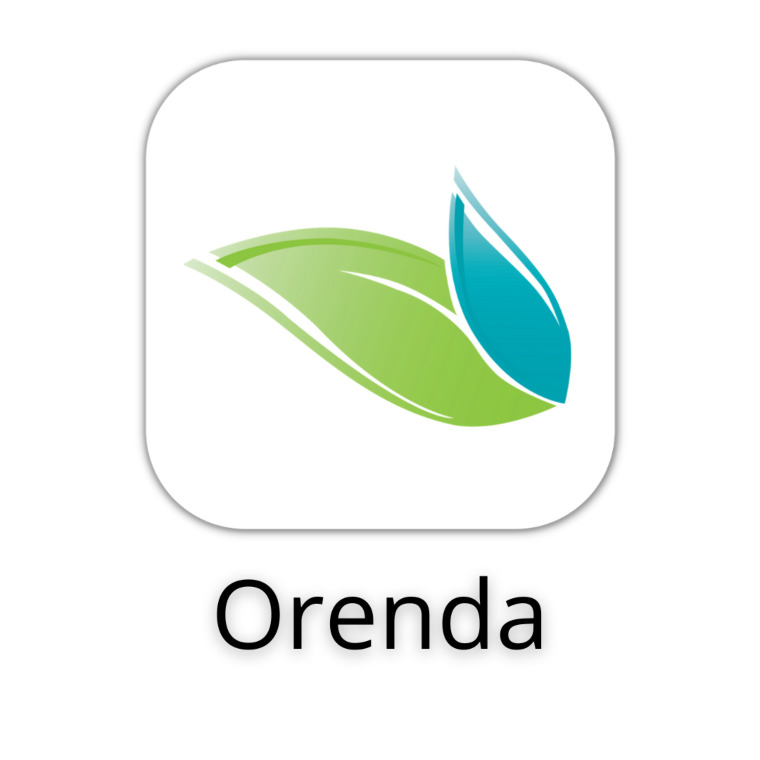 Download our free App
Master pool chemistry with the Orenda Calculator™.
Use the Orenda App to guide you. It will help you dose chemicals accurately, balance the water according to the LSI, and Rule Your Pool. It also contains a pool volume estimator and all of our blogs, procedures and videos.
Download Orenda for free:
Professional Grade
Orenda Products
All Orenda Products are Certified to NSF/ANSI Standard 50
NSF International has a recreational water safety standard called Standard 50. Every product we make is third-party tested and certified to Standard 50 by NSF International, so you can be assured that our products are safe to use in swimming pools when used as directed.
NSF Certification is important because
Education and Training
We don't just provide the chemicals to get the job done, we provide free education and tools to support you.
An Orenda pool is so much more than water that has our enzymes in it, or one that uses our phosphate remover or clarifier. An Orenda pool is managed according to the action steps of our Four Pillars of Proactive Pool Care.
Free educational resources:
Don't take our word for it
Hear what our customers are saying about us
"I just have to tell you that I am one happy customer! I have dealt with scaling for a year and now I have noticed when I brush the tile it is slowly coming off! AMAZING! I have asked numerous pool people about how to deal with scale, more people need to know about your products, THEY WORK. THANK YOU. Appreciate it again, you have no idea what I have had to deal with to get rid of scale the last year. (like a pool tile cleaning company that cost me 3500 in damage)" Suzanne Rohan
"I found Orenda when I opened my 20-year-old pool to find a blizzard of crystals that had formed over the winter. We had never had this problem. Neither my pool company nor the local pool store had any idea what had caused it or what to do. I found Orenda online after researching crystals in pools and called their support. Eric recommended using SC-1000, giving detailed instructions about how to use and what other pool chemical levels I needed to adjust. Using their app and the product I was able to clear the problem within days. Their site also had great videos and instructions about how to maintain your pool. I am an Orenda customer for life!" Carolyn Koss Kasten
"Orenda chemicals and staff are the greatest. Talked with Eric last week, he made some recommendations to fix my pool that turned to a complete green pond. After 36 hrs my pool is crystal clear. Its amazing how much you can accomplish when you talk to and use the right products. I am absolutely sold on Orenda products. No more using those chain stores for advice. They led me down the wrong road to many times. Take my advice and start learning how to care for your pool the correct way!!!" Kevin Conaway
"I have a new pool and just learning how best to balance the water. Love the Orenda Academy and LSI app." Rex Gibson
"I replastered my pool in October, and the start up was not done correctly. I had no idea the process that needed to be followed after a new plaster. After so much research, I found Orenda YouTube channel where I'm learning about the the startup process and the basics of the water chemistry. I contacted Orenda Technologies and Jared came to my house to see my swimming pool at no charge. I have been taking advantage of the free training where they teach homeowners the basics of water chemistry to take care of the swimming pool. Did I tell you they have a free app? it is awesome!Thank you very much Eric and Jared!" Silvia Taylor
"I'm a fan of the Orenda products and how they help me keep my pools beautiful. I'm also a huge fan of the free app. When I pitch a new pool I always tell the customer they can do it for free, here is an app. Then I go through each thing on the app and show how range chemistry doesn't work. By the time I'm done with them they usually ask me when I can start. Thanks Harold, Eric and the rest of the crew." Dean Ouellette
"We got an inground pool last year for the first time that had been historically plagued with algae blooms. Thanks to the awesome learning resources and amazing personalized advice from Eric we've been able to keep our water algae-free and we often get compliments on how clear it looks and how nice the water feels. Best of all, their approach involves minimizing the use of unnecessary chemicals, and you'll actually understand when and why you are using them." Reason Pack